MARCH FOR BABIES:
A MOTHER OF A MOVEMENT™
---
New Jersey

Meadowlands Racing & Entertainment
1 Racetrack Drive , East Rutherford, NJ 07073
---
Date: Sunday, April 24, 2022 10:00 AM
Date:
April 24, 2022
Event Time: 10:00 AM
Registration Time: 8:00AM
Location:
1 Racetrack Drive , East Rutherford, NJ 07073
Meadowlands Racing & Entertainment
Important Update
Our March for Babies celebration is still on, but it looks a little different! We are rapidly preparing for a new, virtualized event that will be fun and engaging for everyone. This change in format aligns with the newly released CDC guidance for large events, to help ensure the safety and health of our participants. More details on our new format to come soon!
By participating in March for Babies, you're lifting up communities for health equity, opening the door for all moms to have access to care and protecting the health of families by pushing for their rights. It's no small feat—it's a mother of a movement!
Start or join an existing team today, create an online fundraising page and let everyone know that you're helping to make America a more equitable place and ensure that every mom and baby is healthy. $25 minimum registration suggested.
ABOUT THE LOCAL EVENT
Join us at Meadowlands Racing & Entertainment for a family freindly experience as we celebrate your efforts to advance our mission and help provide the very best outcomes for ALL Moms and babies. Registartion will be open 8am-10am. Opening ceremonies begin on stage at 10am with NBC NY News Anchor/Reporter Natalie Pasquarella as our emcee.
The walk will begin at the balloon arch behind the main stage. Participants will walk up to three miles on the Racetrack- three laps. Strollers are perrmitted on the track. Dogs are not permitted. There is ample seating around the festival site for team members who chose not to walk.
Following the walk visit Corporate Park our highlighted sponsor area, Family Teams Central, Butterfly Garden memorial area, Kids Zone and our Mission/Advocacy area to learn more about the work we are doing in NJ and across the country.
Teams who raise 10k or more are eligible for a Team tent in 'Family Teams Central' or 'Corporate Court'. This can be your personal celebration area and meeting place for your team. Contact your March of Dimes representive to confirm.
Super Hero Sprint- our mini funrun for children under 10 will be held following the walk. Stayed for more information on how to sign up and receive your Super Hero Cape!
Thank you for all you do. We look forward to seeing you on April 24th!
---
EXPERIENCE PROGRESS* $506,610 RAISED (As of Friday, Jul 1, 2022)
Raised: $506,610
Top fundraisers
3
Phil Bellafiore
$12,577
Top family teams
2
Team Jesse Silbert
$11,528
3
Everything for Ethan-E890
$9,438
4
Champions for Babies - FT265
$6,021
5
Team Chloe and Julian
$5,415
Company, School & Org Teams
1
Wilmington Paper Corp
$41,383
2
PSEG Nuclear Parking
$38,064
3
JFKUMC Heroes for Babies
$25,207
4
Columbia Bank-NJ
$15,389
5
ERC NJ- Supporting Mom & Babies
$11,996
*The total amount displayed reflects the amount on the team or personal fundraising progress bar. If the progress bar is not displayed on the team or personal page, the team/person won't be displayed on the leaderboard. Leaderboard totals reflect cash and checks marked "received" on the online sponsor form as well as credit card and PayPal donations. Team captains can enter as cash and mark "received" any money raised through promotions, such as bake sales and casual days and any sponsorship money paid to the March of Dimes, on their team's online form. Record all donations on your online sponsor form before you turn in cash and checks to the March of Dimes!
---
Our ambassador
The Oliveira Family
After eight long years trying to conceive, in June of 2019, Erica and Eddie Oliveira were thrilled to learn they were expecting their 2nd child. During the early stages of pregnancy, Erica was diagnosed with placenta previa. They didn't know much about this condition, but would soon find out. At this time, Erica was considered high risk and would require close monitoring. For the next three months, they were in and out of the emergency room, and visiting specialists to diagnose the severity of Erica's condition. All to ensure the safety of their unborn son. It was a frightening time. From October to December, it seemed they were visiting the emergency room on a weekly basis. Then on December 11, 2019, Erica's water broke. With still 9 weeks to go, Erica needed to remain in the hospital for monitoring to ensure the baby was not under stress. But after only a few hours, the baby's heart rate began to elevate. At 5:41pm on December 11th, their son, Enzo, was born weighing 3lbs 10 ounces and was rushed to the Neonatal Intensive Care Unit (NICU), only allowing them to see him for a moment. It would be two long weeks before they were even able to hold him. Enzo spent 4 weeks in the NICU before he was strong enough to bring him home. While Eddie had supported the March of Dimes previously through his employer, PSEG- March of Dimes NJ's largest corporate partner, the mission was now VERY personal for him and his family. The Oliveira Family created their family team this year after experiencing issues with fertility, miscarriage and preterm birth. March for "Meatball" Team Enzo seeks to create positive change and provide better outcomes for Moms and babies.
THANK YOU TO OUR PARTNERS
Thank you to our local sponsors
Bronze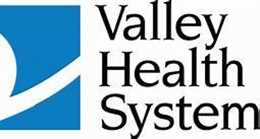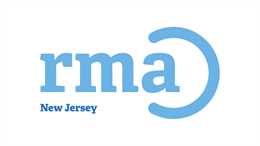 Friends of March of Dimes
M&T Bank

State Farm: Ciraulo, Bush & Laglia
Alliant Insurance Sevices
Capital Health
Inserra Shop Rite
Media
Become a partner