MARCH FOR BABIES:
A MOTHER OF A MOVEMENT™
---
Triangle

Perimeter Park
3005 Carrington Mill Blvd , Morrisville, NC 27560
---
Date: Saturday, April 15, 2023 9:00 AM
Date:
April 15, 2023
Event Time: 09:00 AM
Registration Time: 8:45AM
Location:
3005 Carrington Mill Blvd , Morrisville, NC 27560
Perimeter Park
Important Update
Our March for Babies celebration is still on, but it looks a little different! We are rapidly preparing for a new, virtualized event that will be fun and engaging for everyone. This change in format aligns with the newly released CDC guidance for large events, to help ensure the safety and health of our participants. More details on our new format to come soon!
Join the movement!
March for Babies: A Mother of a Movement™ is more than just a walk - it's your entry into making a visible difference in your community now and for generations to come.
By participating in March for Babies, you're lifting up communities for health equity, opening the door for all moms to have access to care and protecting the health of families by pushing for their rights. It's no small feat—it's a mother of a movement!
Start or join an existing team today, create an online fundraising page and let everyone know that you're helping to make America a more equitable place and ensure that every mom and baby is healthy.
ABOUT THE LOCAL EVENT
Come out to Perimeter Park on Saturday, April 15th for March for Babies! Join our Chairs, Eddie Lambert & Dorota Skwarczynska and thousands of members of our community as we join together for the health of all moms and babies!
For more information contact Sandy Evans at [email protected].
---
EXPERIENCE PROGRESS* $220,984 RAISED (As of Tuesday, Dec 5, 2023)
Raised: $220,984
Top fundraisers
1
Jennifer Lumpkin
$11,731
4
RAY & MICHAEL WILKINSON
$3,600
Top family teams
3
Ray and Michael Wilkinson Family Team
$3,961
4
Roman and Sophia's Warriors
$3,234
5
For Finn & Talia
$2,719
Company, School & Org
1
ZETA PHI BETA SORORITY - NC
$33,527
2
ALPHA PHI ALPHA - NC
$25,841
3
PHI BETA SIGMA - NC
$20,514
4
WAKEMED HEALTHCARE
$6,437
*The total amount displayed reflects the amount on the team or personal fundraising progress bar. If the progress bar is not displayed on the team or personal page, the team/person won't be displayed on the leaderboard. Leaderboard totals reflect cash and checks marked "received" on the online sponsor form as well as credit card and PayPal donations. Team captains can enter as cash and mark "received" any money raised through promotions, such as bake sales and casual days and any sponsorship money paid to the March of Dimes, on their team's online form. Record all donations on your online sponsor form before you turn in cash and checks to the March of Dimes!
---
2023 Triangle March for Babies Ambassador Family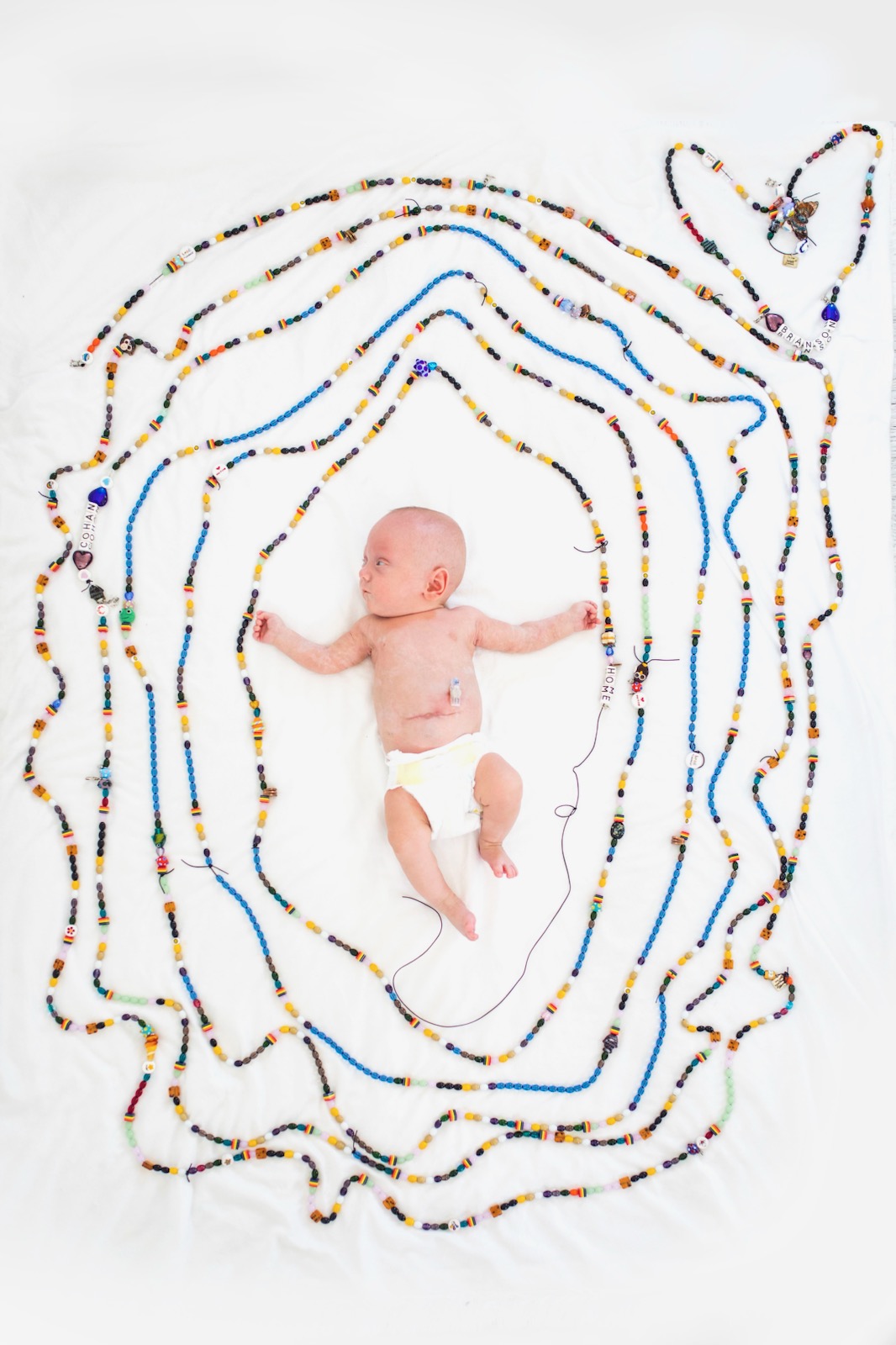 Cohan Blaise Drake
Little did we know that we were in for a surprise when the tech told us that there were two heartbeats; we knew then that our lives would be forever changed. Miracles come in pairs, at least that's what we were looking forward to. After finding out we were having twins, we were also told that they were identical, monochromatic diamniotic twins(one placenta and two separate sacs). Carrying monochromatic twins was risky, with twin-to-twin transfusion syndrome being a major concern. In order to stay on top of the health of our babies and myself, I had weekly appointments with a specialist to ensure that our babies were growing and developing as they should. After each appointment we left with good news, none of the doctors ever expressed any concerns. The day before I went into labor, I had a regular appointment and an ultrasound and was told that everything looked great with 'the boys', but, things went south relatively quickly. Unfortunately, I went into labor at 25 weeks and our journey took an unexpected turn. We knew this was one of the worst things that could happen, every emotion hit us at once; we were holding on to ounces of hope that our babies would be okay. Being born 15 weeks early was so dangerous. At 8:55 pm on December 29th, 2021 Cohan Blaise entered the world, crying, weighing only 810 grams (miracles) and three minutes later ,Branson Richard entered the world, crying as well, weighing 775 grams, both boys being thirteen inches long. Even though Cohan and Branson had good color and screams; they were immediately intubated and stabilized so that they could be transferred to a higher level NICU. At one day old the boys were transferred to WakeMeds NICU. Due to after birth complication, I wasn't released from the hospital until two days later, that was the longest two days that I've ever had. After being released, we immediately drove up to Raleigh to see our boys. When we laid eyes on them all of our emotions hit us at once; joy, worry, and fear; but wondering if they were going to survive was our biggest concern. Their eyes were still fused shut and they had shiny red, jelly-like translucent skin. It's truly hard to envision a baby so small until you've actually seen one. Once we were settled we were able to meet with the NICU medical team. We were told that the two biggest concerns were a brain bleed and/or an infection. As days went by, the boys took turns going up and down, one day Cohan would be doing really well and then the next day Branson made improvements, then they would alternate. At this point it was a watch and wait situation, this is where our faith was going to be tested. We put our trust in God and knew that everything was in His hands. A few days later, January 3rd, Branson had taken a turn for the worse. His ventilator was doing all of the work, his color was off and the doctors told us that he had a grade III and a grade IV brain bleed on both sides of his brain as well as a blood infection. Worst news we could've ever heard. We knew at this point Branson fought as hard as he could. After many prayers and conversations with our families and the medical team, we decided to make Branson as comfortable as possible and let him gain his angel wings. One little miracle left us to be with God but we still had to have faith that Cohan would beat the odds. As a couple days went by Cohan was showing signs that he was really struggling and getting very sick. His doctor finally decided that it would be best to test him for the same infection that Branson passed away from. All of Cohans test came back positive for having the same infection as Branson. Both of the boys had a yeast infection which made them septic because it was in their blood. As soon as we knew, the doctors were able to start Cohan on the right antibiotics. As a day or two went by more bad news struck us, this time, Cohan had free air in his belly, which was a major concern and he had to have emergency bedside surgery for a drain to be placed. It seemed as if the odds were against us. Cohan was septic, had infections and now he needed emergency surgery. Fast forward to a few weeks from his surgery, Cohan had more battles to face. Even though he was making small improvements it seemed as if for every step forward; he'd take three or four steps back. As he was showing improvement the doctors decided to extubate him and put him on Bubble CPAP. After a couple of hours, his belly blew up and he just didn't look like himself. We were again, worried, speechless and feeling hopeless. Cohan went in for another emergency surgery and this time they removed twelve centimeters of his ilium, which was the last part of his small intestines. He then now had an ostemy bag until he was big enough to have another surgery where they would reconnect his intestines together. They told us the important part was not what they had to remove but how much intestine he had left and Cohan had enough left to live and survive, he did great during surgery, we believe his guardian angel definitely played a huge part in this. After the emergency survives we finally started feeling like we were on the upside of everything, we just wanted time for Cohan to rest and gain strength in order to get better. We learned as we were in the NICU that it is a place that resembles a rollercoaster; one day things can be great and the next day it can be bedside emergency surgery. We learned to take things one day at a time and just go day-to-day. Cohan had been doing great and we had gotten the infection out of his blood and he only had a grade I brain bleed which was normal for his age! Things were just looking up until learning that he had something called ROP. Which stood for Retinopathy of Prematurity. It goes from Stage 1 to stage 5b and Cohan was at stage 3. Another big decision we had to make on Cohans behalf. We decided the best option would be to do laser eye surgery to try to fix his eyes. Over the next week his eyes regressed and were improving until he got to stage 5a where his retinas were trying to detach, if this happened then could would be left blind. The treatment he needed wasn't offered at WakeMed which meant he now again needed to be emergency transported. Fortunately we were able to be transported to Duke that night for treatment for his eyes. After speaking with his retina specialist and seeing his eye vessels, they were very angry and very active, so surgery wasn't the best option for us. We went with treating Cohan with Avastin Eye injections in both eyes. We spent exactly a week at Duke and that worked and calmed his eyes down and regressed them! After spending a week there we were then transported back to WakeMed because his other big surgery of reconnecting his intestines was coming up. April 4th, was Cohans big day! He was having a g-tube put in just being that he was on continuous feeds for the first four months of his life and he was a 25 weeker so at this point we decided to go ahead and put a g tube in so that we could hopefully get home! His intestines were being reconnected, and he had a hernia that they had to fix as well. All in one surgery and as long as he was doing good they would do it all! He was in surgery about three and a half hours and he did GREAT! Between all of his surgeries, he endured: ventilator dependency, sepsis, chronic lung disease, eye procedures, tons of blood & platelet transfusions, and his heart PDA that we just found out closed on his own two weeks ago! Meaning he wouldn't need anymore surgeries or procedures which was a huge win in our book! There was something called bead of courage in the NICU. For each thing Cohan and Branson both ensured they earned a bead. If they were poked for blood, they earned a bead. The first week or two we were basically just in survival mode so we didn't start doing these until later i on. We played catch up for a day or two until we had collected all of the beads they both had earned and while sitting next to Cohan I beaded their beads in order, day-by-day of the things they have went through. I don't know how may beads Cohan exactly has but it's far over one-thousand and his bag of beads weighs over ten pounds. I cant wait for Cohan to grow up and learn about everything he has overcome. After one-hundred and seventeen days of living in the NICU, we left with Cohan, buckled in his car seat and ready to finally go home!