MARCH FOR BABIES:
A MOTHER OF A MOVEMENT™
---
Massachusetts

Hatch Memorial Shell
Hatch Shell - 47 David G Mugar Way , Boston, MA 02108
---
Date: Saturday, May 07, 2022 10:00 AM
Date:
May 07, 2022
Event Time: 10:00 AM
Registration Time: 9:00AM
Location:
Hatch Shell - 47 David G Mugar Way , Boston, MA 02108
Hatch Memorial Shell
Important Update
Our March for Babies celebration is still on, but it looks a little different! We are rapidly preparing for a new, virtualized event that will be fun and engaging for everyone. This change in format aligns with the newly released CDC guidance for large events, to help ensure the safety and health of our participants. More details on our new format to come soon!
Our walk is TOMORROW!! We will walk rain or shine and can't wait to celebrate with you all. Please note there is NO PARKING at The Hatch Shell - please see the parking guidelines below for more parking details.
We have new activities for the kids at our events, such as stroller decorating and rock painting. We will have a quiet place for those families who have lost little ones to honor and remember them in a special way. We will also have face painting for everyone and manicures for Moms provided by our friends and National Partner Color-Street. We have an area called "Level the Playing Field" sponsored by Covis Pharma where you can learn more about our advocacy and mission activities. A NICU reunion in the Baby Block tent, sponsored by Mass General Brigham, a parent/family recharge area in the Parenthood tent, you can share your story with us in the Family Teams tent and learn more about our National Service Partners and their amazing work in the National Service Partners Tent. We will of course have the Superhero Sprint in the center of things and would love to see your little one with a cape running around having fun. Oh and don't forget to stop at the Welcome Tent to check in and pick up your special bracelet as a small token of appreciation for joining us in person. If you have cash/check to turn in you can visit Town Hall and please don't forget to stop and pick you your special treat while supplies last at the Town Hall tent on your way out. Please note at this time we do not have any food trucks or anyone providing food outside of water, fruit and chips – we are working on it but wanted to share that right away so you can plan accordingly.
If you scroll down just below our Ambassador Family Story you will find a site map so you can take a look and know where things will be located the day of the event along with instructions and recommendations for parking. If you have any questions please feel free to reach out anytime – I can be reached on my cell 313-585-4184 or email [email protected] Thank you for all you are doing and please let me know if I can answer any questions for you.
ABOUT THE LOCAL EVENT
If you have further questions about our in person event please reach out any time - [email protected] 313-585-4184.
---
EXPERIENCE PROGRESS* $340,603 RAISED (As of Tuesday, Oct 4, 2022)
Raised: $340,603
Top fundraisers
1
Jocelyn Wackrow
$17,666
2
Estefania + Charles Moore
$10,786
3
Stephanie Shine
$10,616
4
Heather and Bart Centauro
$10,478
5
Francesco Tallarico
$9,896
Top family teams
2
Simon Says, "March!"
$10,347
3
Emmet and Finn: One in Our Hearts, One in Our Arms
$9,857
4
Team Peyton Daley
$8,963
Company, School & Org Teams
2
BIDMC/NICU Reunion
$23,056
3
Covis Pharma Group
$20,053
4
Alpha Phi Alpha - EGL Team Old Gold
$5,467
5
Mass.Center for Birth Defects Research & Preventio
$4,907
*The total amount displayed reflects the amount on the team or personal fundraising progress bar. If the progress bar is not displayed on the team or personal page, the team/person won't be displayed on the leaderboard. Leaderboard totals reflect cash and checks marked "received" on the online sponsor form as well as credit card and PayPal donations. Team captains can enter as cash and mark "received" any money raised through promotions, such as bake sales and casual days and any sponsorship money paid to the March of Dimes, on their team's online form. Record all donations on your online sponsor form before you turn in cash and checks to the March of Dimes!
---
Meet our 2022 Ambassador Family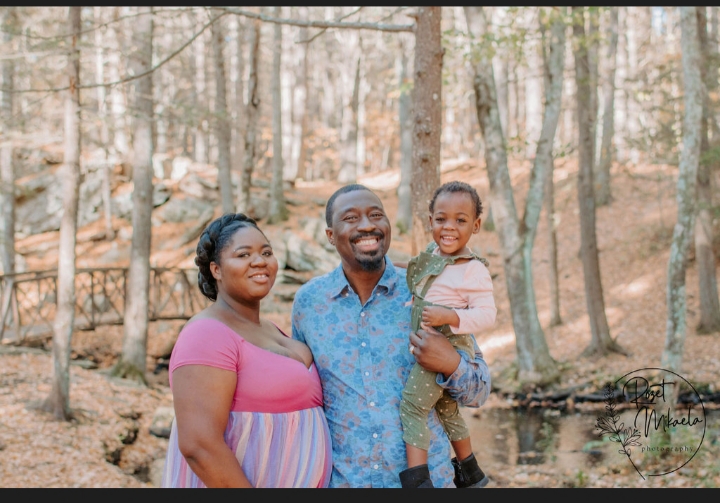 The Faboyede Family
On March 21, 2017, Elizabeth and William's first born, Elianna, passed away at 18 weeks 6 days. After a series of ER trips, lack of prenatal care, and dismissive providers; they were informed that their only option was to participate in comfort care, as they said she would not be born alive. Elianna shocked everyone and lived for 3 hours before passing away. Nearly 2 years later, their family experienced intense Déjà vu when they received the same prognosis with their second daughter, Xena-Faye. One week after her anatomy scan, Elizabeth went to the hospital after feeling some discomfort to find out that she was 3 centimeters dilated, and Xena-Faye was attempting to make her entrance into the world too early. Having experienced 4 losses prior to Xena-Faye, the Faboyede family firmly believed that something could be done to save her. They advocated the best way they knew how, but once again, were met with dismissal and minimization. With Elianna's memory in their hearts and on their minds, they knew they needed to trust their instincts. They discharged themselves from the hospital where their concerns weren't being heard and made the drive to Boston, with hopes it would be the right decision. Making the Trip to Brigham and Women's Hospital proved to be the best decision they could have made for their little one. Xena-Faye was born at exactly 22 weeks, weighing 1 lb. 1oz. She had a long road ahead, and thus began the family's 144 day NICU stay- filled with ventilators, surgeries, and medical scares. "We are so grateful for the wonderful families that we met that helped us on our journey. This would have not been possible without the March of Dimes. Through various events in the family lounge, we built a tribe of NICU families with relationships that will last a lifetime." Throughout Xena's NICU journey, the Faboyedes were able to learn a lot about themselves and about health care advocacy. Now more than ever, they urge, "We must support organizations such as the March of Dimes so that we can fight the inequities that continue to plague the black and brown communities. Quality healthcare and maternal health are two very important areas that we must improve in our country. We encourage families to speak up – no one is a better advocate for your own health than you." That is why Elizabeth and William march - to make sure what they experienced never happens to another family.
THANK YOU TO OUR PARTNERS
Thank you to our local sponsors
Platinum
Become a partner