MARCH FOR BABIES: A MOTHER OF A MOVEMENT™
---
Massachusetts

Massachusetts
Virtual , Statewide, MA 02108
---
Date: Saturday, June 12, 2021 10:00 AM
Date:
June 12, 2021
Time: 10:00 AM
Location:
Click on VISIT EXPERIENCE below for our fun virtual March for Babies experience!
Important Update
Our March for Babies celebration is still on, but it looks a little different! We are rapidly preparing for a new, virtualized event that will be fun and engaging for everyone. This change in format aligns with the newly released CDC guidance for large events, to help ensure the safety and health of our participants. More details on our new format to come soon!
Welcome to the historic interactive Family Portrait of the March of Dimes.
ABOUT THE LOCAL EVENT
On June 12th, our March for Babies will be all over Massachusetts. We hope you will share your pictures! At 10 AM, you can view our opening ceremony here on our website and see our interactive photo mosaic take shape!
---
EXPERIENCE PROGRESS* $347,484 RAISED (As of Friday, Oct 22, 2021)
Raised: $347,484
Top fundraisers
1
Jocelyn Wackrow
$13,500
2
Stephanie Shine
$10,339
4
Francesco Tallarico
$9,600
5
Heather and Bart Centauro
$9,030
Top family teams
2
Individual-Boston
$8,441
3
Simon Says, "March!"
$8,334
4
The Boston Early Birds
$8,107
Company, School & Org Teams
2
Covis Pharma Group
$23,537
3
Tufts Best 4 Babies
$14,700
4
Zeta Phi Beta - Delta Omicron Zeta
$4,937
*The total amount displayed reflects the amount on the team or personal fundraising progress bar. If the progress bar is not displayed on the team or personal page, the team/person won't be displayed on the leaderboard. Leaderboard totals reflect cash and checks marked "received" on the online sponsor form as well as credit card and PayPal donations. Team captains can enter as cash and mark "received" any money raised through promotions, such as bake sales and casual days and any sponsorship money paid to the March of Dimes, on their team's online form. Record all donations on your online sponsor form before you turn in cash and checks to the March of Dimes!
TOP FUNDRAISERS
WHO INSPIRE
Congratulations to our Circle of Champions: those who raised $1,000 or more on their personal page. They're taking action for all families by raising critical funds for March of Dimes. Thank you!
---
Ambassador Family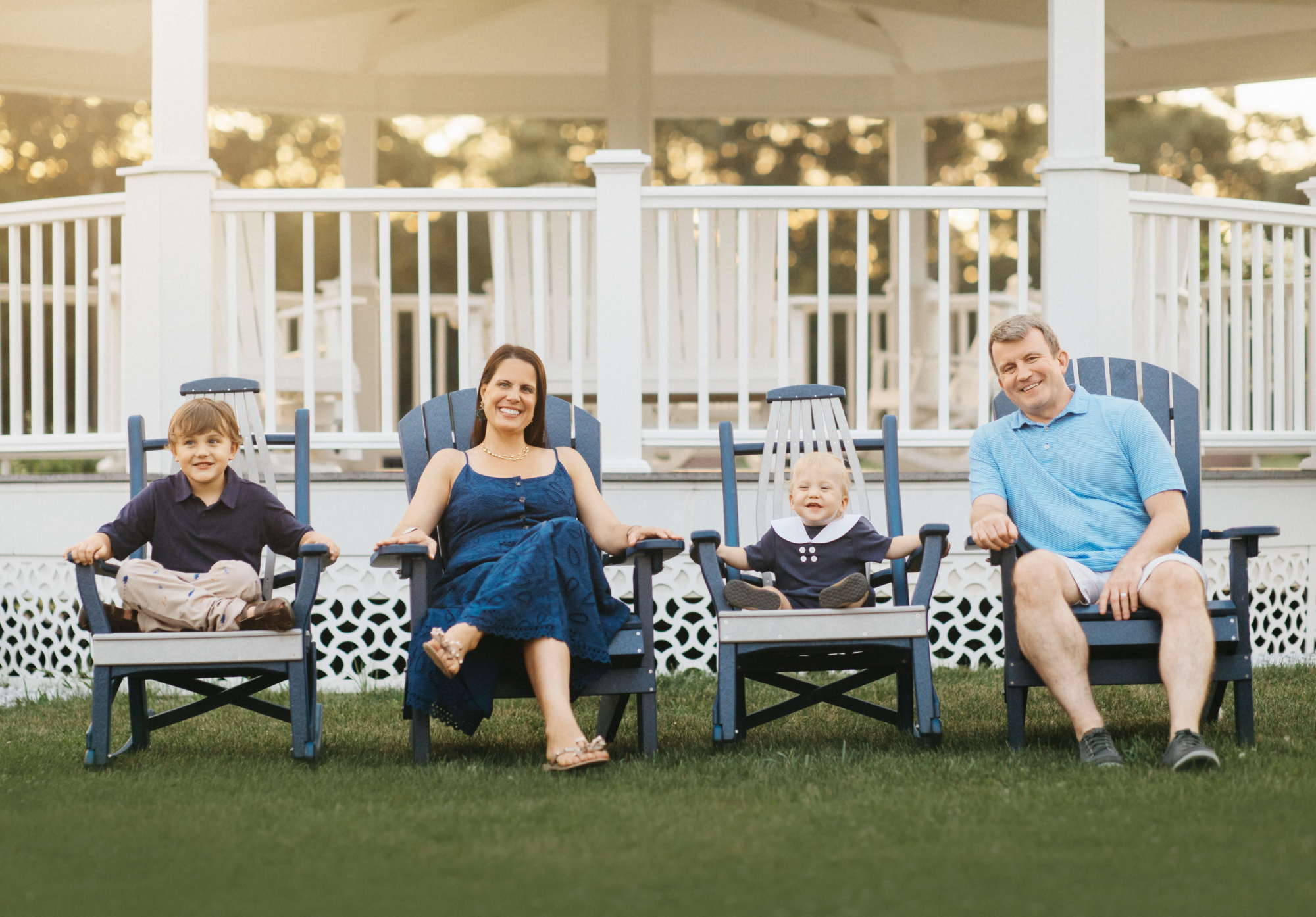 Sroczynski Family
Jamie is a textbook Type A personality. She's organized, ambitious, focused, and determined to succeed. She approaches everything in her life with this same discipline. So when she found out she was pregnant with her second child, she immediately directed her attention to staying healthy and growing a healthy and happy baby. She did everything right. Everything by the book. The pregnancy was going well until the 26th week. One morning she wasn't feeling well and went for a check-up just to be sure. Once the doctor examined her, however, her world changed. She was rushed to the hospital with complications. She called her husband, Mike, to have him meet her there. Scared and confused, she had no idea what was going to happen and most importantly, she certainly had no idea what was going to happen to her baby. Would he survive - and if he did survive – what types of challenges would he have? Would he be blind, deaf, have a heart problem, breathing problem, would he ever be able to play with his older brother, Colton? After arriving at the hospital - they whisked her away to a room. Mike was there. They were overwhelmed by the continuing stream of doctors coming in and out. They saw every type of doctor you could imagine – OB/GYN, Neonatologist; Anesthesiologist; Maternal-Fetal Doctor; Residents, medical students, plus many nurses. Everyone was explaining all the various situations that could transpire: their level heads were spinning and throughout it all – Jamie was terrified to ask any questions about her baby. Terrified of any answer that might confirm her worst fears. Once stable, after many injections, she was moved to the antepartum floor for the foreseeable future where she received constant monitoring. For the first week, Mike spent every minute – every day and night - by her side. Eventually, given that she could potentially be in the hospital for another 9 weeks, she pleaded with her husband to go back home since and be with their first-born baby, Colton. On Monday of the next week, Mike did go home for a bit. Jamie was feeling better and even received a visit from a friend. Later on she tried to do some of her work. Later that night Mike brought Colton to the hospital for a visit. Tuesday morning, she got up, logged on to her work computer, sent a few emails and then decided to shower. Since Mike was home with Colton, she called and chatted with him for few moments. After hanging up with him, at 9:55 a.m., the unthinkable happened – undeniable signs of pending birth. She screamed at the top of her lungs for help and continually pressed the red button. Within seconds there was a team of nurses in her room springing into action and speeding her away to the operating room. Charlie was born 13 minutes later, at 10:08am. Charlie weighed a mere 2 pounds and was 13 inches long. He was immediately rushed to the NICU. Hours later in the afternoon, she first saw her baby. Rolling her wheelchair to his isolette, she peered in. He looked blue! He had tubes in his nose, wires everywhere, and was hooked up to beeping machines. Charile was a fighter. They spent the next 89 days in the NICU, a place that can be both amazing and terrifying simultaneously. One of the biggest challenges was not having a guarantee. Jamie, the textbook type-A mom, just wanted someone to tell her that Charlie was going to be fine and they both would be breaking out of that place shortly. It was such a struggle being torn between staying at the hospital with Charlie or going home to Colton. Everything about this made her feel guilty. For 3 months straight, Jamie would arrive at the NICU every morning at 9am and then say goodbye to Charlie at 3pm. Mike would then arrive at the NICU after work and stay until midnight. Of course during the duration of her husband's visit, Jamie was texting him constantly – she wanted to know who Charlie's nurse was, his temperature, what time he was fed, how many diaper changes, and did he have any spells. She would then run went through all the same questions when he returned home at 12:30am. In the morning, Jamie would read the overnight reports and would often see that Charlie had spells overnight, or spiked a fever, or they discovered an infection. The worry was indescribable. It consumed her. Being a good mom, she focused all of her energy on her babies to the point that she had to be readmitted back to the hospital. After 5 days of tests and blood transfusions, they told her that her body began to shut down due to the exhaustion. Charlie fought. Jamie fought. Mike fought. On October 20, 2018, two days before his due date, they took home a healthy 8-pound baby. What they experienced during those 89 days in the NICU will never leave them. To this day, Jamie still hears all the beeping machines and alarms in her quite moments. Charlie is now 2 years old and just amazing. He is happy and smart and just filled with life.