MARCH FOR BABIES:
A MOTHER OF A MOVEMENT™
---
Lubbock

American Windmill Museum
1701 Canyon Lake Dr , Lubbock, TX 79403
---
Date: Saturday, May 07, 2022 10:00 AM
Date:
May 07, 2022
Event Time: 10:00 AM
Registration Time: 9:00AM
Location:
1701 Canyon Lake Dr , Lubbock, TX 79403
American Windmill Museum
Important Update
Our March for Babies celebration is still on, but it looks a little different! We are rapidly preparing for a new, virtualized event that will be fun and engaging for everyone. This change in format aligns with the newly released CDC guidance for large events, to help ensure the safety and health of our participants. More details on our new format to come soon!
Join the movement!
This year, March for Babies: A Mother of a Movement™ has a bold new vision. More than just a walk, it's your entry into making a visible difference in your community now and for generations to come.
By participating in March for Babies, you're lifting up communities for health equity, opening the door for all moms to have access to care and protecting the health of families by pushing for their rights. It's no small feat—it's a mother of a movement!
Start or join an existing team today, create an online fundraising page and let everyone know that you're helping to make America a more equitable place and ensure that every mom and baby is healthy.
Offering a variety of volunteer opportunities. For more information, click here.
ABOUT THE LOCAL EVENT
This year we are back live and in-person! We will be at the American Windmill Museum on May 7th, 2022 which is Mother's Day weekend. Registration will begin at 9:00 AM with the walk to begin shortly after at 10:00 AM. We will have child friendly games and activities, including our super hero race, rock painting, backyard jenga and more! Grab your friends, family, neighbors, and co-workers and come out to join us in honoring, remembering and celebrating moms and babies.
For updates on the event and to follow along with families and teams follow us on Facebook at March of Dimes- West Texas
---
EXPERIENCE PROGRESS* $123,227 RAISED (As of Wednesday, Jul 6, 2022)
Raised: $123,227
Top fundraisers
2
Andrea Constancio
$2,006
4
Rebekah Gillespie
$1,500
Top family teams
1
Alice Dawn Gillespie
$1,500
2
Marching to Braxtons Beat
$1,370
3
WheelChairsRoll4Babies
$728
Company, School & Org Teams
1
United Supermarkets #553
$4,067
2
Covenant Children's Hospital
$3,042
3
United Supermarkets #551
$2,770
4
United Supermarkets #511
$2,634
5
Laura Bush Middle School
$2,500
*The total amount displayed reflects the amount on the team or personal fundraising progress bar. If the progress bar is not displayed on the team or personal page, the team/person won't be displayed on the leaderboard. Leaderboard totals reflect cash and checks marked "received" on the online sponsor form as well as credit card and PayPal donations. Team captains can enter as cash and mark "received" any money raised through promotions, such as bake sales and casual days and any sponsorship money paid to the March of Dimes, on their team's online form. Record all donations on your online sponsor form before you turn in cash and checks to the March of Dimes!
---
Why We Walk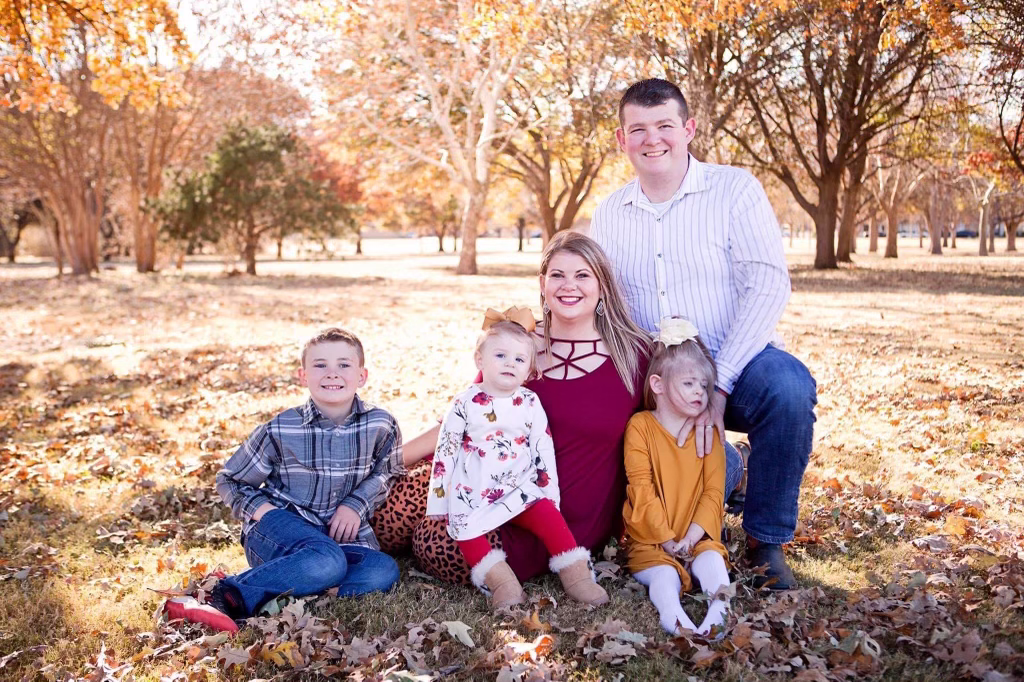 The Gillespie Family
Sitting in my daughter's hospital room feeling alone and exhausted, I knew I wanted to be part of something bigger than myself and my circumstances. My daughter, Alice Dawn Gillespie, was born six weeks premature on February 23, 2015, from a birth defect, congenital hydrocephalus. We learned of her birth defect at 20 weeks gestation and met with a maternal-fetal specialist, neonatologist, and pediatric neurosurgeon to monitor my pregnancy and create a plan of care. Delivering Alice safely and getting her here was only half of the battle. Alice had her first neurosurgery when she was a day old to place a shunt and has had 4 neurosurgeries since. She was in the NICU for 30 days where she battled diabetes insipidus, seizures, GI issues, and failure to thrive. After being discharged from the NICU, Alice landed back in the hospital a month later. In April of 2015, Alice was hospitalized for back-to-back neurosurgeries. The hospital, Covenant Children's, was covered with fundraising campaigns for March of Dimes and information on the upcoming March for Babies walk. Prior to Alice's birth, I never thought March of Dimes applied to me because our first child, John Micah -although an emergency cesarean delivery- was born full-term and healthy. Looking back now I believe John Micah's delivery unknowingly and uniquely prepared me for the next two deliveries. I asked a friend -who worked at the hospital- about the upcoming March for Babies, and after she told me all about it I was excited to join her team. The day of the walk my husband stayed with Alice in the hospital while another friend and I took our toddlers to go participate for the very first time at March of Dimes March for Babies. I was overwhelmed by the excitement and hype of everyone together supporting this specific cause. It was an exhilarating experience walking along side hundreds of people from my community that supported pregnant moms and babies as well as families championing for their premature babies. It was very freeing for me to be surrounded by others who understood the roller coaster of emotions that anyone having a baby experiences, but especially those who experienced having babies born premature to birth defects. It was even humbling to see families march in memory of their pregnancy or babies. In 2019, our last child, Grace, was born pre-term at 35 weeks and 6 days. We had to deliver her early due to pre-eclampsia. Grace was very lethargic when she was born. She did not cry and it took the nurse giving her some oxygen and patting on her back to rouse her. For a moment, I was alarmed because of my prior experience, I understood all that could be wrong. Grace ended up having a blood sugar level of 6 when she was born and needed it to be at least 60. She was whisked away to the NICU 30 minutes after she was born. Strangely, I was calm having mentally prepared myself that the NICU was always a possibility. We chose to deliver Grace at UMC because we didn't want any PTSD from Alice's birth to overshadow us. However, we received excellent care at both Covenant Children's and UMC and would recommend them both to all expecting families. Now, I am the proud mother of three children ages 9, 7, and 3. All three of my children are happy and healthy. John Micah and Grace are Neuro-Typical and Alice is Neuro-Diverse with intellectual and developmental disabilities. We march in honor of our three babies and have raised funds for March of Dimes every year since Alice was born. We want to support all pregnancies, premature births, and babies. Our journey with Alice has opened our eyes to experience a very lovely, meaningful world of raising a child with a disability from a birth defect. March for Babies gives me purpose to be part of something greater than myself. Will you join me in being a champion for babies?